I'm tired and pooped. I don't really have anything cool, interesting, or funny to post either. I wish I had more funny things to say. Hmm...this gives me an inspiration as I am writing this.. I'll share with you later. Neener ne

ener.
I am working twelve hour days this week. 12 hours. I know that since I'm just a nanny this doesn't seem to bad, but it is when you have to be there at 5 and leave at 5:30. Especially when all four of the girls aren't in school and they can wake up at ANYTIME in the morning. One day it was 6, the other it was 10. They don't warn you about these things, seri

ously.
Anyways, since I don't have anything new and inspiring to share, I'm going to just go with some wonderful linkups that allow me to answer questions and not be creative or spontaneous. That sounds nice.
I'm linking

up with Breanna for some fun Christmas-y questions.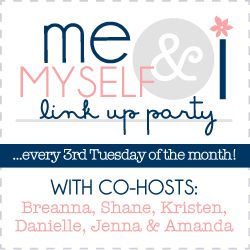 1) What was your favorite gift given to you as a child?
I honestly can't recall one.

Well, actually,

I got an awesome doll house one year that I used all the time for the dolls that went with it, but mostly my barbies. It was great. The barbies were too big, but it was a great place for

K

elly (you know, Barbie's littl

e

st sister) to rebuild her life after running away from home or

surviving

the apocalypse with her

Pokemon

pets (yes, my brother's little

Pokemon

toys).
via


I can't believe I found a picture of it. Ahh, such great memories erupting from my brain.



2) Christmas is almost here, what is that one Christmas song you could listen to on repeat?
O Come, O Come Emmanuel. I love it. My favorite version? Well, I have two

.
Punch Brothers - unfort

u

nately it's a new song and there is only a 30 second clip of it that I can

upload to the blog

, but you get the idea of it. It's beautiful, acoustic, and so Punch Brothers-like. My favorite

.
My least favorite version? Well, not to hate on Neil Diamond, but this just ruins it for

me.
3) What are a few of the items on your Christmas list this year?
I actually wrote a post about this already -
yes I overachieve.
I'll spare you details and you can just
see it
here
.
I'm actually lazy right now.
Oh wait - I'd like some IKEA curtains please. Thank you!
4) Do you and your family have any special holiday traditions? Explain.
Well, since I was about 13 or so my grandparents have always had a breakfast at their house on Christmas morning with the whole family (about 15 or so) and there is usually either a theme to the breakfast and/or an envelope hidden under our placemat/chair. The envelope tells us where we're going for our annual family vacation. It's always fun to try and guess where we're going and it's even more fun to actually find out

where we're going.
Last year was Montana, the year before that was Eastern WA, and before that it's been Hawaii, Arizona, Mexico, British Columbia, and California. I think this year it will be Oregon or BC again. Maybe Montana or Washington, too. I really

have no idea, so I'll stop guessing.
5) Which do you prefer: wrapping paper or gift bags? Why?
There is nothing more satisfying than ripping apart wrapping paper, wading it into a ball and throwing it at someone. Therfore, I choose gift bags. Just

kidding.