This is the beginning of a long on-going series about my various obsessions.
Whatever they may be at the time.
One obsession that I have always had, and hope to keep, is that of musicals.
I'd like to think that I inherited that wonderful trait from my grandmother. She was always a huge fan of them and always sang along.
She also had an amazing voice.
I think one of the reasons why I love them so much is because they tell a story. And I also grew up watching Disney movies. Those are ALL basically musicals.
A few of my all-time favorites that I will always sing at the top of my lungs are:
My Fair Lady
Audry Hepburn is amazing. Although, I also equally adore the Broadway version with Julie Andrews (AND Rex Harrison). I love the music, the lyrics, the sassy-ness, and the humor. SUCH a great musical.
Wicked
I LOVE love LOVE Wicked. I can't believe it took me four years to go see it
(okay, I know, because it's money)
, but my aunt went to see this in Seattle and bought me the soundtrack. I fell in love. It may have something to do with liking the Wizard of Oz already, but whatever. It's an amazing musical to see live.
Les Miserables
Both the original Broadway version
(I only have the London Broadway version)
and the movie soundtrack are my favorite. I jumped on this train only right before the movie came out.
Shame on me.
But, Nick was a fan of it way before the movie came out so that counts as something, right?
PS. I just might be listening to this while typing out this post...
Sound of Music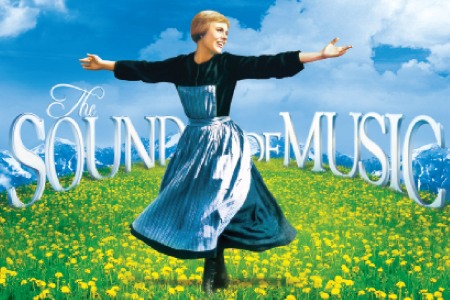 I just have a mad crush on Julie Andrews.
Sidenote:
her voice came on during the fireworks show in Disneyland and I swear she has the voice of dreams and happiness. I want a soundtrack of just her reading to me and giving me motivating and inspiring advice. It'd be fantastic.
Phantom of the Opera
I still have yet to see this live, but I did watch the live version that's on Netflix
(GO SEE IT!).
I thoroughly enjoy trying to sing along with this one
and
watching Gerard Butler sing as the phantom.
Ahhhhhh...
Of course I could add a million more. My honorary mentions have to be: The Music Man, Wizard of Oz, Chicago, and Singing in the Rain.
What are your favorites?