She is hilarious, cute, and so much fun.
You'll love her and make sure to hop on over to her blog, befriend her, and show her how awesome she is!
:::::::::::::::::::::::::::::::::::::::::::::::::::::::::::::::::::::::::::::::::::::::::::::::::::
Hello
Life of Two Sokools
readers! I'm Meg and I blog over at
Mr.C & Me
, a lifestyle blog that features the day-to-day life of my husband and I. We are newlywed high school sweethearts who have traded in Illinois cornfields for cold Minnesota winters and are always on the look out for the next fun adventure.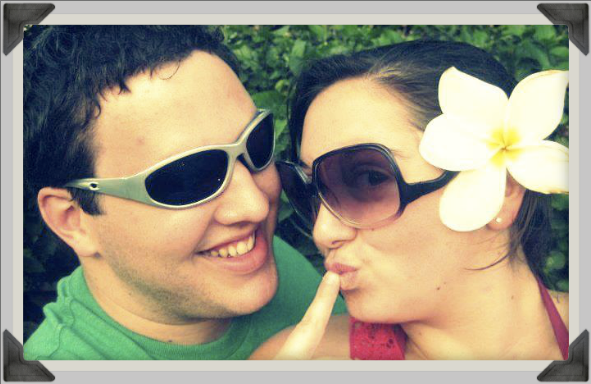 Before we begin - I'd like to thank Alison for letting me (attempt) to fill her shoes while she's off vacationing! Hope you are having a wonderful time, we can't wait to hear about all your adventures!
And speaking of adventures and vacations - here we are already, closing in on the peak of summer. So I thought I'd share a few of my favorite summer things with you!
No. 1 - Every season should be accompanied by a great soundtrack. My summer jams usually consist of upbeat, happy numbers mixed with sassy island beats. Right now I cannot get enough of "Selewa" by King Selewa Calysonians! And right now you can download it free from Amazon.com
- how cool is that - enjoy!
No. 2 - With the warm weather comes a plethora of homegrown goodies + fresh fruit. When snacking I like to indulge in some healthy(ish) sweet treats. Just thinking about these next two reci
pes makes me drool... As an apple fiend I am obsessed with this
hard-to-pass-up
decadent apple dip
. With brown sugar and cream cheese, it's so sinfully scrumptious you won't be able to resist!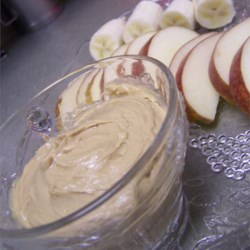 Recipe is as follows
- 1 package of cream cheese, 1 cup of brown sugar, and a dash of vanilla extract. Mix with a spoon until smooth. Serve with apple slices.
So easy right?! Well this next fruit-centered dish is even easier (if you can believe it!). To some people these are
"dessert oranges"
while in Greece it's known as Portokalia me Meli...and in my house, well, it's known as just plain yummy. So, grab some fresh orange slices, drizzle a little honey over it, add a sprinkle or two of cinnamon and you're done.
A light juicy snack perfect for summer celebrations!
No. 3 - Summer is a time to spend enjoying friends + family. Whether it's spending an afternoon in escaping the heat or late nights around the campfire - games like Apples to Apples, Euchre, Charades, and Never Have I Ever are always crowd pleasers. Our newest favorite is called The Game of Things. Here's how to play: sit in a circle, give everyone paper & a pen, and appoint one person as the leader for that round and one person as the reader/collector. The leader makes up a prompt and announces it the group. Sample prompts include: "Things you wish you could check out from the library", "Things you are afraid of", "Things cannibals think about when dining", "Things you can't wait to do when you get home", etc. Then everyone writes down their name & response to the prompt on a piece of paper and hands it to the reader/collector. The reader/collector then reads the answers (but not then names!) out loud to the leader. The leader must then try to match up the responses to the people who wrote them. You can make up your own point system if you like - but we like to just play and laugh at all the silly answers. It's especially fun when the leader mismatches the responses! It's not a very "deep" game, but it is simple, and very fun to play!
So there you have it, a few of my favorite summer things!
It has been a pleasure visiting with you all & thanks again to Alison for having me!
:::::::::::::::::::::::::::::::::::::::::::::::::::::::::::::::::::::::::::::::::::::::::::::::::::