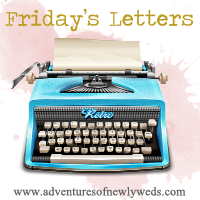 Dear weekend,
I am so excited for you because my husband and I surprising have Sunday, Monday, Tuesday off and we decided to take a spontaneous trip to Portland to visit my sister-in-law and go camping for a night at Cape Disappointment
(which seriously isn't a disappointment).
I'm so stoked!!
Dear kitchen,
thank you for letting me clean you. Although I do wish you would do it yourself next time, thank you!
Dear blueberries,
why must you taste so good?! I could eat you all day!
But that's probably not the best thing to do...
Dear closet,
would you please magically update/change so that I don't have to deal with mornings that involve me taking 30 minutes JUST picking out an outfit.
Dear mall,
I shouldn't have walked into you the other day. I only shop at thrift stores now. I hope you understand.
Dear hair,
I wish you weren't so straight and stubborn. I also wish I knew how I could do you differently. Anyone have any good/easy ideas?!
Dear iPod touch
, my husband is a little frustrated with you. I spend too much time playing with you. It's just too much fun! Words with Friends, Instragram...everything! So many fun things to learn!
Dear readers,
Get Outside Monday is coming back on Monday!! Link up with me! All you gotta do is write about how you got outside this past week.
Here's a copy of the button :)