Another week! My weekend was insanely productive (hooray!). I'll be sure to share all the little things I did this weekend. In time...
Now! Onto another week of Get Outside Monday!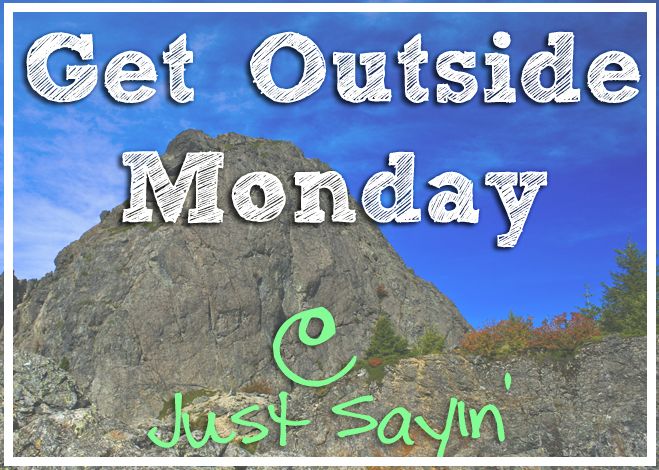 1. Write a post about how you got outside this past week (you can even tie it in with your weekend recaps)
2. Grab the button
3. Link up
4. Get inspired by (and support) other outsiders!
-------------------------------------------------------------------------------------------------
One.
Nick and I are volunteers for this local church community garden.
It's a wonderful opportunity and we get to pick all sorts of different goodies (all organic) for ourselves, friends, and other people/organizations in the community.
This weekend we went to check out the garden and pick some much needed veggies for the week.
Two.
My husband volunteered to be apart of a relay race through his work (REI).
The race is in three weeks and Nick is doing the kayaking portion of it.
Luckily for us, REI has some fun toys employees can rent.
This is one of them.
Isn't she pretty?!
We spent a few hours out at Lake Samish. My family has a little kayak (about half the size at the most) at the lake, so my husband got to take the big one out and I took the little one.

So much fun!
This is one of my favorite places to be. On this lake. It's so beautiful and peaceful.!
How did you get outside?